Leading The Charge for Food Safety Capacity Building: Four Global Initiatives – Part Three: The Danone Experience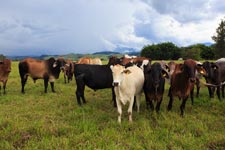 By Yves Rey
Yves Rey is the former chairman of the GFSI Board and Corporate Quality General Manager at Groupe Danone and GFSR is pleased to bring his insights and observations on capacity building to our readers in this three-part series on capacity building. Previous articles in this series have focused on The Global Food Safety Context and the GFSI Mission and the Global Food Safety Partnership (GFSP) and Safe and Secure Approaches in Field Environments (SSAFE)
Part Three:  The Danone Experience
Danone
For Danone, milk accounts for 75% of its SKU. The annual milk supply is estimated at eight billion liters, obtained from 120,000 dairy farms worldwide. Of these, 80% are subsistence farms with fewer than 10 cows, supplying 10% of the volume purchased. Another 18% are family farms with fewer than 300 cows, and they supply 55% of the volume purchased. And 2% of our suppliers are big farms, supplying 35% of the volume purchased.
Investing in food safety capacity building is a sound business decision.
There are strong dependencies between Danone and its dairy farm network. On top of that, Danone's mission embodies the challenging goal of bringing health through food to as many people as possible, everywhere in the world.