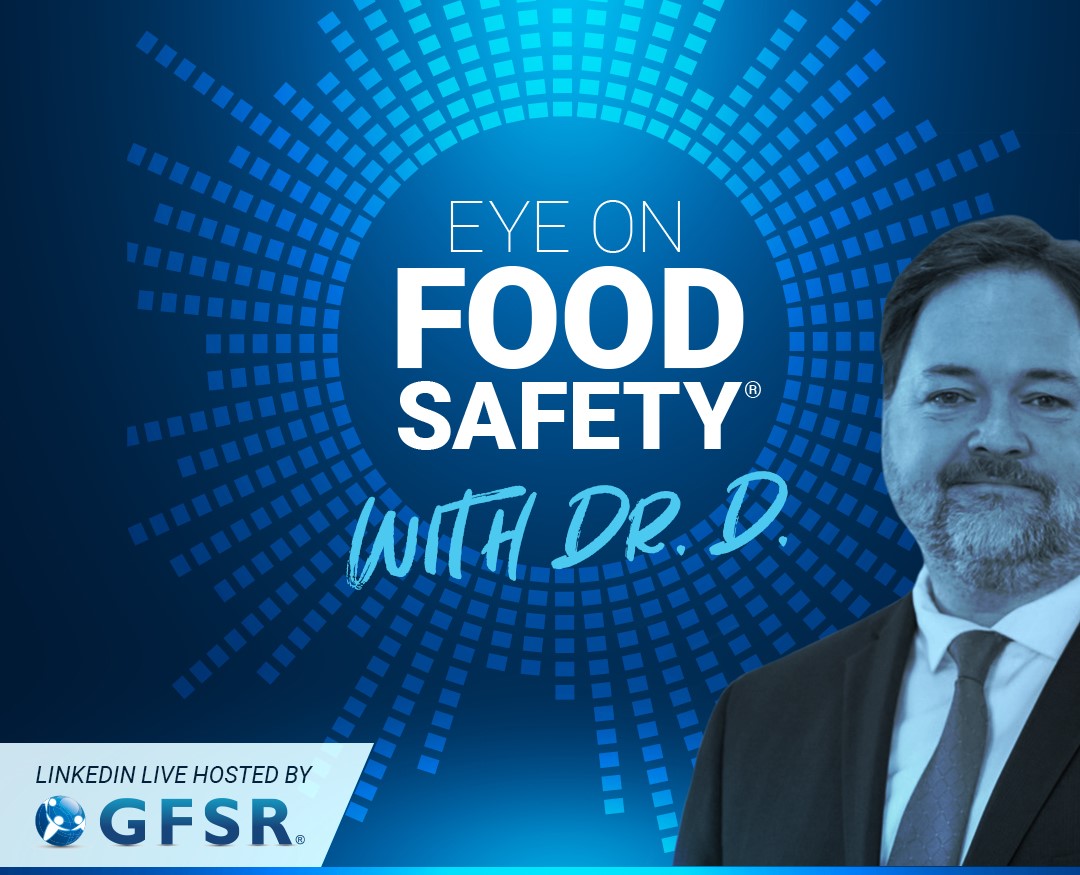 Global Food Safety Resource (GFSR) is proud to announce our latest project with Dr. Darin Detwiler.

Each month, Dr. Darin Detwiler will host a LIVE LinkedIn video podcast with food industry leaders and safety professionals about their experiences and insights on trending issues and the topics that face us every day.
View Schedule
February 8, 11 am ET
Sanitation From the Top Down

with Dr. Angela Anandappa
CEO, Alliance for Advanced SanitationMarch 8, 11 am ET
The Landmark "Jack in the Box" Outbreak: 30 Years of Food Safety Progress

with Mitzi Baum
CEO, Alliance to STOP Foodborne IllnessApril 12, 11 am ET
Predictive Analytics: Minimizing Food Safety Risk
with David Hatch
Vice President of Digital Solutions Marketing, Neogen
May 17, 12 pm ET
How Sustainability Has Become Polarizing in the World of Food Safety

with Neil Coole, Director – Food Retail and Supply Chain, BSI
and Cori Muse, Strategic Advisor, Muse Food Safety Solutions
June 14, 11 am ET
Why Cybersecurity Should be Part of Your Safety Culture
with Kristin Demoranville
CEO, AnzenSage

July 12, 11 am ET
Food Business Disruptors and Food Safety Culture
August 9, 11 am ET
Blockchain for Managing Suppliers
September 13, 11 am ET
Environmental Social Governance and Transparency

October 11, 11 am ET
Food Safety as a Precursor to Food Reputation

November 8, 11 am ET
The ROI of Food Safety Training
REMEMBER to follow us on LinkedIn so you're notified when we go live.
Contact our sales team to find out how to sponsor eye on Food Safety with Dr D!



Global Food Safety Resource (GFSR) is an online educational resource for professionals working in the food industry. Become a premium subscriber today and gain access to event recordings, our library of eBooks and professional resources, and tickets to four eConferences throughout the year. Learn more and subscribe today.