Advertise with GFSR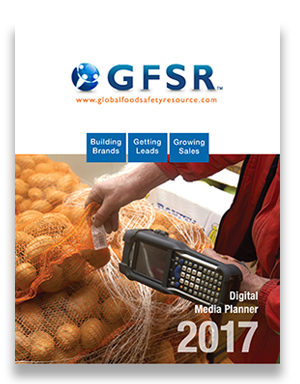 Do you want to get maximum value from every dollar you spend on your marketing this year?
Are you looking for a powerful way to tell food professionals about your product, service or event?
We can help with that!
Global Food Safety Resource is an online information hub that delivers trusted food safety solutions and expertise™ to food businesses involved in global markets and supply chains.  And we offer a dynamic suite of advertising opportunities that will motivate your target audience to do business with you while enhancing your reputation as a credible voice in the food safety conversation.  In up to 60 languages.
Our website visits have increased more than 350% over last year. And our other advertising customers tell us consistently that the results they get from their campaigns with us outperform their efforts elsewhere. We invite you to read our media kit to find out which opportunities are most aligned with your marketing goals.
Call us today for more information on how we can harness the power of the GFSR advantage to help you meet your business goals. 1.888.437.7395 x 105.
To learn more about our advertising options and and campaign prices, please contact [email protected] or call
Together we can make food safe!™