Global Food Safety Resource offers an independent forum for journalism about trends and developments in the international food safety industry. Our digital platform is focused on educational resources and programming that delivers current news and opinions from leading subject matter experts. We engage with manufacturers, food scientists, consultants, auditors, trainers, and supply chain experts to deliver digital media to our audience that tells the real stories, and realities of operating in the modern food safety industry. Our goal is to enable them to access new perspectives and knowledge surrounding regulatory compliance and industry standards.
Our readership is a dedicated digital audience representing a diverse spectrum of quality assurance experts, and food safety professionals from all sectors in this expanding global marketplace. For over a decade we have earned a reputation for the credibility of our content and those who we choose to partner with. We have unique industry influence over our targeted audience to position products and services that help them improve their food safety systems to remain compliant. Advertise with us to maximize your brand's exposure in the most recognized digital space for thought leadership in the food safety sector.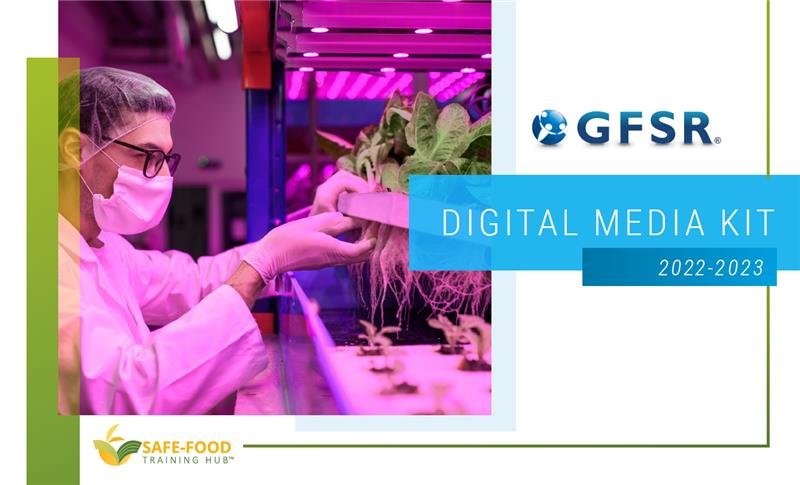 Download our 2022 Media Kit to learn more about advantages of advertising with GFSR, or speak with our advertising sales team to determine what packages are most suitable for your goals.
To learn more about our advertising options and campaign prices, please email advertising@gfsr.ca or click below:
 
TESTIMONIALS
"GFSR's white paper promotions have been very successful for us. A great way to connect with new audiences."
Cynthia Babb, Product Marketing Manager, Sparta Systems Inc.
"We approached GFSR with a last minute request. With their help in generating 2 emails campaigns, an events page listing, a banner on the website & blog, and a social media push, we are confident GFSR helped to drive attendance to our event. We found the experience to be near effortless and would recommend Tina and her team to anyone."
Heather Neilson, Sales & Marketing Support Manager, Allergen Control Group.
Together we can make food safe®