Digital Advertising Opportunities with GFSR
Global Food Safety Resource is an interactive, multi-media, information hub communicating best practices for food safety compliance in 60 languages to food professionals operating in global supply chains. Launching in 2018, the Safe-Food Training Hub will provide quality food safety training and tools for career and skills development through our aggregate e-commerce platform.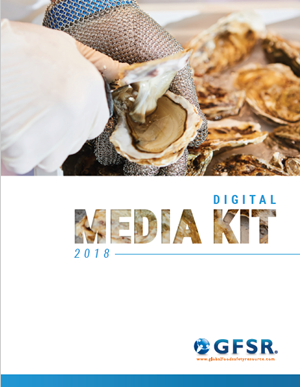 We receive 871K website visits annually, which is an increase of more than 50% over last year. And our other advertising customers tell us consistently that the results they get from their campaigns with us outperform their efforts elsewhere. We invite you to read our media kit to find out which opportunities are most aligned with your marketing goals.
We now offer interactive marketing opportunities to help you generate brand awareness, increase sales and highlight thought leadership. Call us today for more information on how we can harness the power of the GFSR advantage to help you meet your business goals.
In a recent online panel discussion, a sponsor estimated that 30% or more of the participants were Level 5 Leads
To learn more about our advertising options and campaign prices, please contact Justin Senior, Digital Sales Manager at advertising@gfsr.ca or call 1.888.437.7395 x 110
TESTIMONIALS
"GFSR's white paper promotions have been very successful for us. A great way to connect with new audiences."
Cynthia Babb, Product Marketing Manager, Sparta Systems Inc.
"We approached GFSR with a last minute request. With their help in generating 2 emails campaigns, an events page listing, a banner on the website & blog, and a social media push, we are confident GFSR helped to drive attendance to our event. We found the experience to be near effortless and would recommend Tina and her team to anyone."
Heather Neilson, Sales & Marketing Support Manager, Allergen Control Group.
Together we can make food safe!™