BRC IOP Global Standard for Packaging and Packaging Products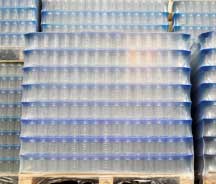 Becoming certified to a Global Food Safety Initiative (GFSI)-recognized food safety standard is a great way to ensure safety and quality and to demonstrate to business partners that you meet their requirements. All along the supply chain certification is a trend on the rise.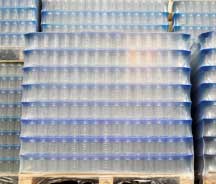 Food packaging is no different. BRC Global Standards, in partnership with The Packaging Society (IOP), created the BRC IOP Global Standard for Packing and Packaging Products to meet the demand. Like all GFSI-recognized standards, it incorporates feedback from key industry stakeholders to ensure it's comprehensive enough for the global food industry.
The BRC IOP Standard is designed for:
Manufacturers of food-related packaging

Disposable and non-disposable consumer goods that come into contact with food like paper plates and plastic cutlery

Food cosmetics, toiletries, and other consumer products

Incorporated materials like adhesives, inks, coatings, and stock materials
The BRC IOP Standard has six chapters, applicable to every operation:
Senior Management Commitment and Continual Improvement: It's essential that factory management are fully committed to the Standard's application.

Hazard and Risk Management System: This forms the basis of the program and is based on principles of the internationally recognized Codex Alimentarius system.

Technical Management Systems: This chapter sets out requirements for the technical management of product quality and hygiene practices. It builds on the principles of ISO 9000, and includes requirements for product specifications, supplier monitoring, traceability, and the management of incidents and product recalls.

Site Standards: These standards define expectations for the production environment. This includes layout and maintenance of the buildings and equipment, cleaning, pest control and waste management.

Product and Process Control: This chapter includes requirements for product design and development, process controls, and product inspection and testing. It includes a specific section on managing foreign body and chemical controls.

Personnel: The final chapter covers requirements for training of staff and expectations on protective clothing and personnel hygiene.
Identifying Different Levels of Risk
Not all packaging is created equal; there are different levels of risk depending on the end-use of the packaging. The BRC IOP Standard outlines three categories of risk, and standard requirements are itemized separately depending on the category:
High hygiene risk – Packaging that comes into direct contact with food products (or other designated hygiene-sensitive products*). Primary packaging used for food or other hygiene-sensitive products where there is no absolute barrier in place.

Low hygiene risk – Packaging for consumer products and the secondary and tertiary packaging for all uses.
Auditing and Certification of the BRC IOP Standard
Packaging and packaging materials are divided into specific product sectors. Auditors for the BRC IOP Global Standard for Packaging and Packaging Materials must have knowledge and experience in these areas to conduct audits:
Glass

Paper and Board

Metals – cans and foil products

Plastics

Wood and other materials
There are many certification bodies across the globe offering auditing and certification to the BRC IOP Global Standard for Packaging and Packaging Materials. Regional offices can be found via the BRC Directory at www.brcdirectory.com.
BRC IOP's Key Strengths and Features
Developed via a rigorous process involving key stakeholders of the packaging community, retail organizations, food manufacturers and trade associations.

Certification to the BRC IOP Standard means a company is meeting the highest industry standards and demonstrating their commitment to producing safe and high quality packaging products.

HACCP and hazard and risk management based. Incorporates food safety management systems and internationally accepted best manufacturing practice.

Clear step-by-step path towards certification and comprehensive support package to get started.

BRC Technical Team is highly experienced in the packaging and product safety industries and available to answer technical questions.

International Technical Committees ensure the ongoing development of the BRC IOP Standard through a process of collaboration and continuous improvement.
Visit the BRC website for more information on the BRC IOP Standard, including how to get started and certification and auditing processes.
To have more articles like this emailed to your inbox, become a GFSR Member today!