Pest Control Management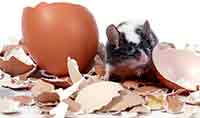 Food safety in manufacturing, retail, and foodservice depends on numerous critical control points. Pest control management is definitely one of them.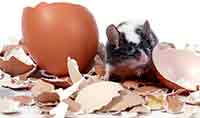 The variety of pests that food related companies need to be aware of, monitor, and control is vast. And the tools they use to do this are becoming more sophisticated and automated all the time.
Tolerances are getting tighter all the time, too. Twenty-five years ago, for instance, to have 100 cockroaches spread throughout a food plant didn't raise eyebrows. Today, even discovering one cockroach is taken very seriously.
That's because cockroaches, flies, and other insects, by walking through contaminated areas, the worst being sewage, can introduce e-coli, streptococcus, molds, salmonella, yeasts, clostridia, and a host of other bacteria into food. Meanwhile, rats bite 45,000 people in the US each year, and can carry an enormous array of harmful infectious bacteria and diseases, including salmonella, trichinosis, murine typhus, plague, leptospirosis and other disease causing pathogens. But the list goes on. Other unwanted guests include spiders, snakes, mice, mosquitoes, raccoons, wolves, birds, fruit flies, snails, slugs, and slugs, bats, you name it.
Pest Prevention
In the past, pest control relied more on treatment than it did on prevention. When pests were detected in a food manufacturing environment or other facility, the most common remedy was using the appropriate type of spray, pesticide, or poisoned bait to eliminate them. Today, however, because of increased toxicity concerns in and around food, the greatest focus is on prevention and, failing that, mechanical traps.
By making sure a food facility is sufficiently sealed—for instance making sure foundation walls aren't cracked, and that doors and windows and other areas of potential entry are secure—pests can't get in so controlling them with chemicals, pesticides, adhesive strips, traps, and other things is minimized.

Pest Management Control Programs
Food facilities nowadays are expected to have effective pest management control systems in place that are auditable and backed up with comprehensive electronic inspection hardware and software. These programs are an imporant part of HACCP, and annually audited food safety certification programs such as GFSI, BRC, IFS, and others. The success of a program rides heavily on on the quality and knowledge of pest management service technicians. Whether in-house or outsourced, specialists must be properly trained in trap maintenance, data collection and inspections, monitoring systems, troubleshooting, external bate stations for rodents, mechanical traps, snap traps, glue boards, insect light traps, use of pheromones and, as a last resort, chemicals.
That said, chemicals are still a very important part of a pest control management system or plan. There is a tremendous assortment of them available, moreso in the US than Canada, where more restrictions apply, especially in food environments. But things are tightening up in the US as well.
In April, 2013, for example, the US Congress passed The Pest Free Food Supply Act, which would require the EPA to withdraw food uses of sulfuryl fluoride (SF), which is a fumigant used in commodity and food processing facilities. The proposal is creating controversy, large because of two things. Food production and pest management sectors are estimated the change would add more than $400 million in annual operating costs across the industry. Second, they worry that left without a broad-spectrum fumigant and few viable alternatives for it, food safety would not be enhanced, but compromised instead. Pest management service technicians are expected to be well versed in keeping current with developments such as these, as well as understanding toxicity, risk, and other features of all chemical substances available, and guidelines and laws regulating their use.
Involve the Pros
There are a number of companies specialized in providing pest control management services and plans to clients in all industries. Some focus on electronic inspection and reporting hardware and software products, which generally use bar codes and bar code readers to monitor and record trap activity. Others are known for their expertise in providing physical removal of pests by sending out their own trucks and technicians on a regular basis. Others specialize in training—holding sessions for pest control staff at client facilities, as well as making sure that in-house or outsourced service technicians are properly trained.
Another important feature of a successful pest control management system is the support and participation of senior management in a food or other facility. It's an operational subject that should be discussed and followed up regularly in company meetings and other communications. One of the most common failures occur when managers aren't seen to be present in the issue anymore, and service technicians are left entirely on their own.
Pest management is growing by leaps and bounds, fuelled most recently by the changing regulatory landscape (FSMA, Safe Food for Canadians Act, etc.). In 2012, the industry in the US billed an estimated $6.8 billion, and consisted of 17,800 companies that employed 125,000 service technicians. Many attest it will only continue increasing.
To have more articles like this emailed to your inbox, become a GFSR Member today!