Food Recall Portals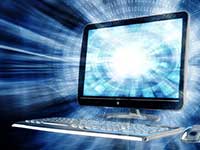 Food recall portals provide centralized resources and information for consumers, governments, and/or industry. They help maximize the efficiency of food recall alerts and execution, and include communication tools that can improve collaboration between parties.
World Health Organization (WHO) – INFOSAN
The International Food Safety Authorities Network (INFOSAN) is a joint initiative between WHO and the Food and Agriculture Organization of the United Nations (FAO). This global network includes over 180 Member States.
EU Rapid Alert System for Food and Feed – RASSF
The European Union (EU) has one of the highest food safety standards in the world – largely due to EU legislation, which ensures that food is safe for consumers. Created in 1979, RASFF enables information to be shared efficiently between its members: EU national food safety authorities, EU Commission, EFSA, ESA, Norway, Liechtenstein, Iceland and Switzerland. It provides a round-the-clock service to ensure that urgent notifications are sent, received and responded to collectively and efficiently.
United States
Canada
Australia
New Zealand
South Korea
United Kingdom
Republic of Ireland
Private Sector – Food Recall Portals for Business to Business
Business to business food recall portals make it easier for businesses to monitor and execute food recalls. Efficient access to information is critical, allowing businesses to take the necessary steps without having to sort through a number of different sources.
USA Industry: Rapid Recall Exchange
Canadian Industry Product Recall Portal
Australian Industry product recall portal – Recallnet
New Zealand Industry – ProductrecallNZ
South Africa Industry
————————————————————–
Additional articles on Food Recalls:
To have more articles like this emailed to your inbox, become a GFSR Member today!