IFS – The International Featured Standards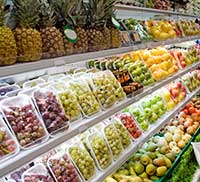 IFS is a key standard in Europe – all major retailers in Germany, France, Italy and other EU countries require suppliers to be certified to IFS, and the standard continues to grow internationally. Offices are located in key regions worldwide, including Europe, the Americas and Asia. The focus is on creating a standardized, uniform measure against which retailers and brand-owners can assess their suppliers and enhance transparency in the supply chain. The 3 standards (IFS Food, IFS Broker and IFS Logistics) cover the breadth of the supply chain (exempting agricultural/primary production).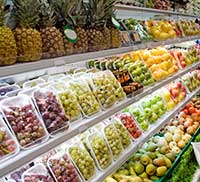 IFS, like other GFSI standards, consolidates the audit process as much as possible. A single on-site audit covers both safety and quality parameters, as well as legality, while bypassing the need for an initial 'desk study' component. Re-audits to maintain certification are required every 12 months (for all levels, as opposed to some other standards that vary the frequency of the re-audit schedule based on the rating awarded during the previous audit). Additionally, businesses are given a 12-month period to implement corrective actions (exempting those related directly to food safety or legislation), offering businesses time to plan budgets or improve their approach.
Some other benefits to the IFS standards include software support to conduct electronic audits, risk-based (as opposed to prescriptive) elements, the IFS Audit Portal which acts jointly as a database and reporting/notification tool, and the IFS Integrity Program that manages retailer complaints and provides Quality Assurance with regards to certification and the standard itself.
As with other standards, the Certification Body provides a proposal based on the size and nature of the business being audited. Pending acceptance, the business then undergoes the audit (with or without a pre-audit, which they may choose as a preparatory step to conduct a gap analysis or identify weaknesses). Upon completion, the Certification Body will issue a Corrective Action Report identifying non-conformities. Two weeks after the audit, a pre-report is issued, and a further two weeks after this either an on-site audit is conducted or documentary evidence is supplied to indicate a response to any non-conformities. An independent technical review will be conducted by a Certification Manager prior to the granting of certification.
One year later, the process is repeated for re-certification. Under IFS, businesses can become certified to one of two levels – Foundation, and Higher Level.
To learn more about this scheme an its attributes visit their website at: www.ifs-certification.com/
To have more articles like this emailed to your inbox, become a GFSR Member today!