Are You Really In Control Of Your Facility's Pest Control?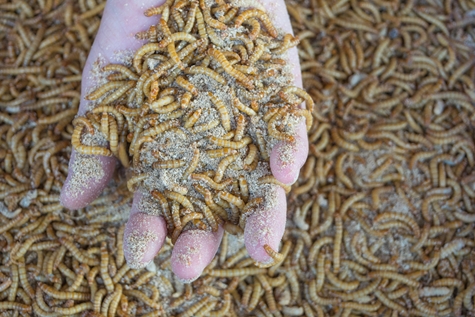 By Jim Fredericks
Food processors and packagers are faced with an array of challenges regarding pest control, and there are many reasons pests are innately drawn to and infiltrate food plants. Unfortunately, basic cleaning operations can accidentally interfere with in-house control efforts.
Hazards Posed by Produce and Stored Product Pests
The most common pests to plague food processing and manufacturing facilities are rodents, flies, cockroaches, and stored product pests – all of which have the ability to cause widespread illness outbreaks, or adulterate food. These types of facilities provide food, water and concealed spots for nesting, so managers of food processing and storage facilities must be fully aware of the hazards posed by each pest, in order to mitigate their effects.
If they don't, the ramifications of unsanitary conditions, coupled with disease-carrying pests could be ruinous.
Rodents: Rodents present the biggest problem in food processing and storage facilities due to the quick accumulation of excrement, which spreads bacteria such as hantavirus and Salmonella. In addition to health risks, rodents also cause expensive damage and may even pose a fire hazard due to their ability to chew through wallboard, cardboard, wood and electrical wiring.
Flies: The common house fly breeds in moist or decaying garbage or excrement, and has been found to carry more than 100 kinds of disease-causing germs, including Salmonella and Listeria.
Cockroaches: Cockroaches are known to spread at least 33 different kinds of bacteria, six parasitic worms, and at least seven other kinds of human pathogens by picking up germs and debris on their legs while crawling through sewage and debris.