Order Diazepam Online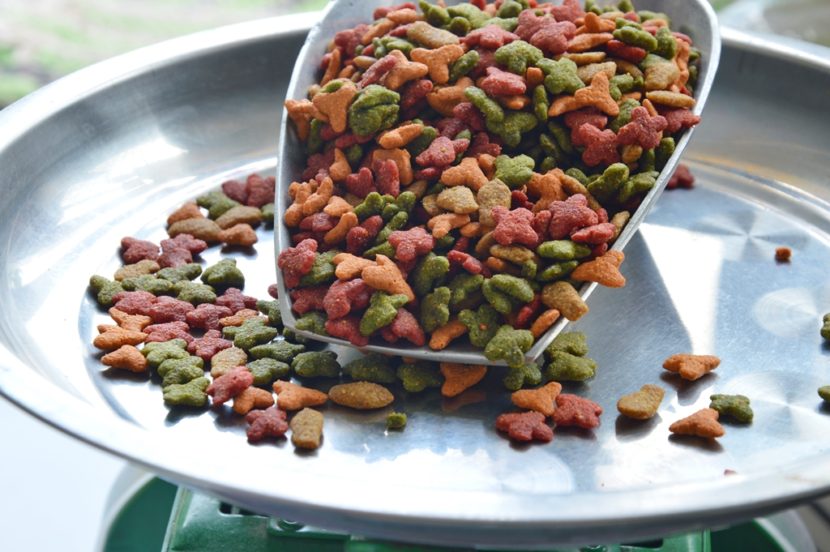 By Lauren Solar
Anyone who loves animals will remember the 2007 melamine incident with horror. Pet food contaminated with melamine caused an estimated 3,600 deaths and countless illnesses in dogs and cats. This issue has helped bring pet food safety to the attention of government regulators. In response, the FDA included animal food when it introduced the Buy Phentermine Hcl Online (FSMA).
Before the FSMA brought pet food under the FDA's control, pet food manufacturers were basically self-regulating with inspections either randomly conducted every five years or in response to consumer complaints. In the absence of FDA rules, the Association of American Feed Control Officials (AAFCO) provided guidance, developed ingredient definitions and established nutritional requirements. AAFCO had no legal authority to enforce these standards, so food safety varied widely among producers.
CGMPs for Pet Food Manufacturers
The FSMA's Buy Soma 350 Mg Online has two main requirements: pet food manufacturers must follow Current Good Manufacturing Processes (CGMPs) and they must implement HACCP controls, with a few differences from those applicable to human food. For example, there is no need for allergen cross-contamination prevention for animal food, unless the company is specifically producing pet food that claims to be allergen-free.
The FDA has published a Buy Diazepam Philippines. It covers things like plant hygiene, contamination prevention, ventilation, plant construction and maintenance, and much more.
According to some industry experts, most large producers are already following Current Good Manufacturing Practices (CGMPs). However, they have not been required to implement HACCP and this will necessitate a great deal more Buy Xanax From Europe and documentation for these companies. The FDA has published another guidance document to assist with this effort: Buy Phentermine In China. One requirement that may be new to the large pet food companies, is supply chain verification; in other words, manufacturers must ensure that all suppliers are meeting the applicable food safety standards.
Compliance with US Standards
Animal food is also governed now by the Buy Ambien Next Day Delivery, which requires companies to ensure that suppliers from other countries are complying with US standards of food safety. This will hopefully help to prevent another melamine crisis.
Finally, FSMA's Buy Phentermine Mp273 now requires shippers, receivers and transporters of pet food and pet food ingredients to ensure that the food is being shipped in a sanitary manner, avoiding contamination and spoilage during transport, especially with the trend in raw pet food diets on the rise. Again, this will require more training and paperwork for pet food manufacturers.
Smaller producers may find these new processes difficult and costly to implement, making it difficult to meet these new standards of compliance. As the natural and organic pet food share of the market continues to grow, at more than triple the rate of such foods for humans, it's important that pet food safety be governed with the same oversight as human food.
Turn Key Systems and Pet Food Safety
Many consulting companies sell "turn key" systems to help meet the new requirements. However, without adequate training in or understanding of the system, or an understanding of the pet food sector and its requirements, errors may be made, ultimately costing more than the training of key employees. It's critical that staff are trained in procedures, so they can meet the new standards for auditors and inspectors.
Some experts estimate that implementing these rules will cost the industry about $130 million annually, which they feel will result in increased costs to consumers. Other industry experts refer to an FDA analysis which identified six large companies that comprise 86% of the pet food market; they note that if these companies were already mostly compliant, the associated costs of FSMA requirements could be comparatively small. This is a $60-billion-a-year business and regardless of the inconvenience to manufacturers, consumers are likely to breathe easier knowing stronger regulations will increase food safety practices throughout the system and especially for their beloved pets.
About the Author
Lauren Solar has been a freelance writer and editor for over thirty years, writing mostly on health-related topics and for not-for-profit organizations. Because of her own food allergies and her extensive background with allergy advocacy groups, she helped create the Food Allergen Food Safety Training offered by TrainCan and is a certified trainer on this topic. She has also done a great deal of technical and business writing.