GMO Labeling Laws per Country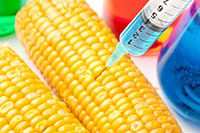 By Mae Margaret Macahilo 
Genetically engineered food has been a controversial issue in the food industry. Opinions are divided as to whether genetically modified foods are harmful or not. Due to the lack of concrete evidence proving that genetically modified foods are indeed detrimental to health, many countries do not have mandatory GMO labeling laws in place.
GMO Labeling Laws
If you look at the table below, only three countries implement a complete and total ban of genetically engineered (GE) food both imported and cultivated. Most of the countries in the EU region, Australia and New Zealand implement mandatory labeling with up to 1% labeling threshold of GMO content.
Some Asian countries, Brazil, South Africa and Ukraine also implement mandatory food labeling on many of their GE foods but with higher threshold for GMO content.
Many Asian and Latin American countries as well as some African countries have their labeling law on some GE foods but with numerous exception. They also do not implement a labeling threshold on GMO content.