GFSR Generates Massive Increase in Visitor Interest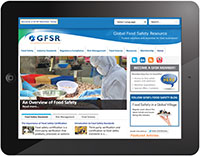 TORONTO, ON (PRWEB) AUGUST 26, 2015 – A strong focus on continuous improvement and a dedication to enhancing value at every turn has resulted in a dramatic increase in the number of visitors to Global Food Safety Resource's web site over the past year, according to GFSR CEO Tina Brillinger.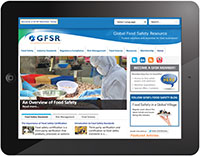 "We've been thrilled with the results of our efforts," Brillinger says. "Food safety is an issue that affects everybody on the planet. Whether you live in a rural African landholding or a modern American city, the safety of what you're putting in your mouth affects the quality of your life. Being able to provide information to food businesses to improve food standards and meet compliance that will ultimately improve the health of the consumer is what motivates us; it's incredibly rewarding."
Brillinger notes that she founded GFSR six years ago with a mission to bring the best food safety information possible to people working in food-related supply chains. She says that GFSR has grown its member base substantially and publishes monthly updates through multiple digital channels on issues that affect food safety around the world – from food regulations to industry standards that highlight issues related to traceability, risk management or how to implement a food safety culture.