By Susie Hoeller 
The Food Safety Modernization Act (FSMA), requiring the food industry to use third party auditors and certification bodies, under certain circumstances, is designed to greatly improve food safety outcomes for imported foods.  FSMA directs the U.S. Food and Drug Administration (FDA) to establish an accreditation program for these third-party auditors or certification bodies who will then be authorized to: 

conduct food safety audits to assess compliance with the provisions of the Food Drug & Cosmetic Act (FD&C Act) and

issue food and/or facility certifications that the FDA may use to facilitate the entry of foods presented for import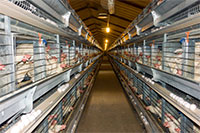 In July of 2015, the FDA issued a Draft Guidance regarding Model Accreditation Standards for both third-party auditors ("auditors") and certification bodies. Here are some of the highlights of the Draft Guidance which are important for companies to consider now before final regulations are issued:  
I. Authority.  Auditors or certification bodies must demonstrate that they are capable of exerting adequate contractual or governmental authority to:
access records

conduct onsite audits

issue, suspend or withdraw certification

assess whether or not facilities, processes, and food products comply with the FD&C Act and industry standards and

issue certifications
An entity seeking accreditation must demonstrate that it has the resources necessary to fully implement its program.II. Capacity.  An entity seeking accreditation must demonstrate that it has the resources necessary to fully implement its program, including:
enough staff with the knowledge, skills, and experience necessary to effectively audit and assess compliance with FDA requirements and industry standards;

enough staff to issue valid and reliable certifications; and

adequate financial resources.
III. Conflicts of Interest. A written program to protect against conflicts of interest between the auditor or certifier and entities certified or seeking certification must be in place.
IV. Quality Assurance. An auditor/certification body must show that it can meet the quality assurance requirements.
V. Records. An auditor/certification body must demonstrate that it has implemented written procedures to establish, control, and retain records to meet its contractual and legal obligations and to assess its program and performance.
VI. Regulatory Audit Reports. An accredited auditor/certification body must prepare and submit a report to both the FDA and to its accreditation body within 45 days of completing an audit. The report must be submitted electronically, in English, and it must include:
The name and address of the audited facility

The FDA food facility registration number

The name and address of the eligible entity (if different from that of the facility)

The dates and scope of the regulatory audit

The process(es) and food(s) observed

The identity of the person(s) responsible for the facility's compliance

Any deficiencies observed during the audit that present a reasonable probability that the use of or exposure to a violative product
Will cause serious adverse health consequences or death;or

May cause temporary or medically reversible adverse health consequences
The corrective action plan for addressing each deficiency, unless corrective action was implemented immediately and verified onsite by the accredited auditor/certification body

Whether any sampling and laboratory analysis (e.g., under a microbiological sampling plan) is used in the facility;

Whether the entity has issued a food safety-related recall of an article of food from the facility during the two years preceding the audit and, if so, the identity of any such article(s) of food recalled and the reason(s) for the recall(s);

Whether the entity has made significant changes to the facility, its process(es),or products during the two years preceding the audit; and

Any food or facility certifications issued to the entity during the two years preceding the audit, including the scope and duration of each such certification.
VII. Publicly accessible information and directory of certified clients.  An accredited third-party auditor/certification body must maintain on its website a current list of the eligible entities to which it has issued food or facility certifications. The website must identify the duration and scope of the certification and other information.
It is expected that final regulations for this subject will issue in October 2015 and at that point interested companies will have a definitive roadmap to follow to become accredited.
About the Author
Susie Hoeller is an international business attorney. She counsels companies, including food companies on regulatory compliance and negotiates contracts and intellectual property licenses. Ms. Hoeller was raised in Montreal, Quebec. She is a graduate of Vanderbilt Law School and holds law licenses in five states. Currently, she is a member of a Food Policy Advisory Council in Pasco County, Florida. For more information: see, www.hoellerlaw.com.
To have more articles like this emailed to your inbox, become a GFSR Member today!