Food Fraud – Lessons from History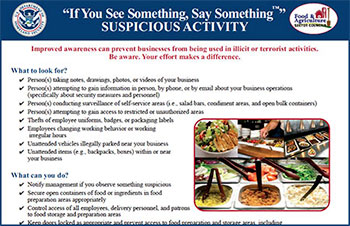 DEG, Food Fraud and the Future of Safe Food
By John Keogh
Counterfeit consumer products have become a growing concern over the last few decades. In particular, where consumer health and safety are a concern.
While it may be obvious that the branded watch for sale at a market for $30 is not genuine, food contamination caused by counterfeit and adulterated ingredients is generally not easy to detect. Depending on how they were altered or repackaged, they can have severe health effects and can even be deadly.
Several high-profile incidents of food adulteration in recent years, combined with heightened collaboration among global industry, academia and governments, has provided us the perfect opportunity to prevent history from repeating itself, and to act together to ensure food integrity and consumer safety.
The Massengill Incident: a Pivotal Point in Consumer Safety
Occurrences of mass poisoning date back to 1937 when 71 adults and 34 children died across 15 states in the U.S., after toxic levels of diethylene glycol (DEG) were added to a new elixir from the pharmaceutical manufacturer S.E. Massengill Company.
DEG is a colorless and practically odorless substance that is known to be toxic to humans and most commonly used as an anti-freeze agent. The public anger that ensued was behind the creation of the Federal Food, Drug, and Cosmetic Act of 1938. The Act is in the process of being replaced by the Food Safety & Modernization Act (FSMA) this summer.