China's Middle Class a Key Driver in Food Safety Improvements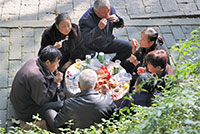 The best way – and maybe the only way – to see a widespread change in behaviour relies on a change in culture
By Allie Gallant 
Once again, a serious food safety incident originating in China has hit the headlines.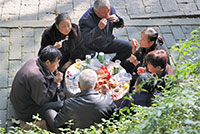 In late July, news outlets reported that a supplier for several high profile companies was caught using unsanitary and unsafe practices. Video footage revealed workers salvaging meat from the production line floor and distributing expired products.
Shanghai Husi Food Co., Ltd. is a subsidiary of U.S.-based OSI. It supplies meat to some of the world's largest fast food chains in China including McDonald's, KFC, Pizza Hut, Papa John's and Starbucks. Restaurants in Japan and Hong Kong were also affected.