Big Data: What Food Companies Do to Stay Competitive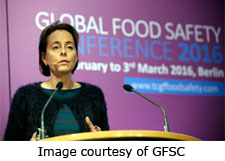 By Allie Gallant | March 31st, 2016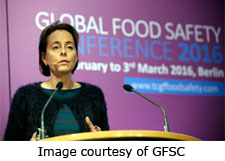 The internet connects people, and increasingly, it also connects things. The Internet of Things is a tech buzzword that's grown in popularity since arriving on the scene almost 2 decades ago. Tiny sensors implanted in everything from airplanes to toasters capture information every second. The sensors then transmit the information to the cloud, where it's aggregated and analyzed. This is where "big data" is born.
New tools that harness the power of data are on the leading edge of the food industry. They make our businesses more productive and profitable. The most recent Global Food Safety Initiative (GFSI) Global Food Safety Conference highlighted how data will play a bigger and bigger role in how we do business.
At the conference in Berlin, Germany, tech companies from around the world showcased innovative tools that seamlessly integrate big data into their operations. These tools extend our human capacity for information collection and interpretation exponentially, and display it in user-friendly formats that we can access from our computer, smart phone or tablet. In short, they create practical meaning out of the unfathomable mass of information stored in the cloud.
The GFSI conference featured a number of special sessions where tech leaders shared some key innovations: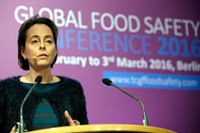 These tools are just a few examples of what's out there. International research firm Gartner estimates that by 2020, 25 billion connected "things" will be in use. As leaders in harmonizing global requirements, GFSI's focus on big data at their 2016 Global Food Safety Conference is just a hint of what's to come. Food companies are subject to myriad regulations and customer requirements across their supply chain. Of the thousands of touchpoints along the way, each holds critical information that can help us make the most of our resources, provide greater transparency in our processes and protect consumers. Let's make the most of it.
About the Author
Allie Gallant is a regular freelance writer and blogger with Global Food Safety Resource and she is also one of our most valuable and recognizable contributors.
To have more articles like this emailed to your inbox, become a GFSR Member today!