Industry Advisors
Industry Advisors
When it comes to food safety, we rely on subject matter experts in the area of food safety who support our vision and share industry leading updates and insights to help us improve the kinds of resources that businesses are increasingly seeking online. We are grateful to be involved with the following individuals: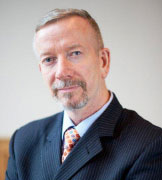 John Keogh, President and Managing Principal, Shantalla Inc.
The Shantalla team provides trusted advisory services to clients around the world, with a primary focus on the effective deployment of industry standards and technologies to facilitate product and consumer safety. The team has offices in Canada, the Netherlands, Vietnam and Hong Kong. Its clients include industry, non-governmental organizations (NGOs), governments and inter-governmental bodies.
John specializes in supply chain management, particularly in critical areas such as traceability, recall and anti-counterfeit measures. He is a sought-after speaker and panelist, and currently liaises with and provides advice to the EU Health and Consumers Directorate General (DG SANCO); the Organisation for Economic Co-operation and Development's Committee on Consumer Policy; the World Customs Organization anti-counterfeiting initiative; the Asia-Pacific Economic Cooperation (APEC) sub-fora on food safety, food security and global data standards; the Association of Southeast Asian Nations (ASEAN) sub-fora on consumer safety; and the World Bank's Global Food Safety Partnership technical committee.
As our key business advisor, John provides valuable guidance for GFSR's ongoing development and global business strategies, helping to bring awareness of our website's resources to new and emerging markets. Contact John at john@shantalla.org.
---
Joan Martino, CEO & Founder, Quality Supply Chain
As a subject matter expert in supply chain and quality management systems Joan makes substantial contributions to safety in the food industry through her work as the CEO and Founder of Quality Supply Chain. She has 25+ years of top-drawer experience with some of the largest national and private label brands in the food sector, including General Mills, Safeway, Saputo, Loblaw and many others. She has also helped many leading US and Canadian food processing, packaging, contract packaging, warehouse and distribution companies integrate their systems with HACCP and GFSI requirements. Her focus identifies gaps, measures risks and integrates cost effective strategies for sustainable business practices.
As a speaker who is much in demand, Joan has presented at such conferences as the Food, Regulatory & Quality Summit in Toronto, Ontario, the Food and Drug Law Institute in Washington, DC, and the Label Packaging Industries of America in San Diego, CA; she also lectures frequently at Seneca College's School of Global Business.
Joan holds seven industry certificates and designations, and her work has helped many of her clients receive award-winning scores in their food safety and compliance audits. She provides GFSR with valuable insights and perspectives on many aspects of food safety and you are invited to contact her at joan@qualitysupplychain.com.
---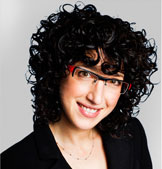 Sara Zborovski, Partner at DLA Piper
Sara Zborovski is a partner at DLA Piper. She acts as legal counsel to the industries regulated by Health Canada, including the food and beverage industries. She assists companies in navigating the regulatory landscape imposed by the Food and Drugs Act and its related regulations, and advocates before all branches of Health Canada. Sara has a particular interest in food safety and advises clients on preparing and implementing compliance policies and programs. Sara works with clients to get products from idea to market and beyond, providing strategic advice on approvals, marketing strategies and compliance. www.thefoodlawyer.ca
---
Marilyn Allen, Facilitator, Trainer, and Consultant for Anaphylaxis Canada
Marilyn Allen is a facilitator, trainer, and consultant for Anaphylaxis Canada. We are pleased to announce that she recently signed on as Industry Advisor for Allergens and Food Labeling for GFSR. In this capacity, she will share insights and comment on this subject from time to time with our Editorial Department. 
Marilyn was employed in 2008 by Health Canada's Food Directorate to consult on Allergen Food Labeling Amendments and precautionary labeling.
She contributed to the development of:
• The Food and Consumer Products Manufacturers of Canada (FCPMC) Allergy Beware/Best Practices 2000 programs
• Canadian Restaurants and Foodservices Association (CRFA) Allergy Aware program
• Canadian Food Inspection Agency (CFIA) – Ontario Allergy Committee for Food Allergens and Emerging Issue course
Marilyn is the content author of a self learning tool published and distributed by Anaphylaxis Canada/TrainCan Inc. entitled: "Allergen Training Basics for the Foodservice and Food Retail Industry." She also completed the National Restaurant Association Educational Foundation's ServSafe Certification and has completed the HACCP Prerequisite Program for food manufacturing. In addition, she has served as a founding member and board member of previous anaphylaxis organizations and their forerunners, who united in 2002 to form Anaphylaxis Canada.