Food Safety in Real Time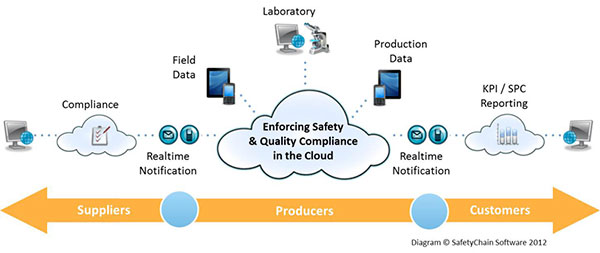 Cloud-Based Solutions for All Participants in Your Supply Chain
By Barbara Levin 
Managing safety and quality in today's global food supply chain – inbound, during production and outbound – is a huge challenge, complicated even more by ever-evolving regulatory, non-regulatory and customer-driven requirements.
To solve this challenge, all those involved, such as suppliers, growers, manufacturers, producers, distributors, food services and retail customers are looking to the sky.
Or more to the point, to "the cloud" – to technologies that allow participants of a company's supply chain to send and receive safety and quality test results using a computer or smart mobile application, including the electronic transmission of results from testing equipment, to secure application servers, in real time.