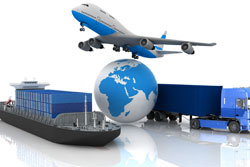 By Marcelo Gomez
There are many aspects to improving food safety and one that merits additional focus for food manufacturers is the concept of supply chain integration.
An integrated food supply chain (IFSC) involves multiple companies that strategically collaborate to coordinate the processing of raw agricultural products into processed foods for consumer consumption or incorporation into other processed products.
In order to succeed, integration is needed both internally within the company, and externally with partner companies. As a concept, supply chain integration has been referenced academically since the 1970s. In more recent decades, however, it has gained increased attention in the supply chain management discipline, primarily as it pertains to performance. Issues around the physical flow of product have been at the heart of most studies in the area.
"Effective supply chain integration requires a common vision."
Higher Levels of Complexity
While food supply chains have characteristics in common with other supply chains, in the food industry there are higher levels of complexity. This is primarily because stakeholders may have conflicting goals, such as maximizing profits and securing market share. In addition, there is the added issue of food safety that raises the stakes across the board, from farm to fork.
The notion of integration is increasingly being recognized for its ability to extend benefits throughout the food supply chain, especially in terms of its ability to drive knowledge, communication, and collaboration. What we know for sure, is that food manufacturers should be focusing on three key areas in order to maximize supply chain integration from a food safety perspective:
1. A Common Vision
Effective supply chain integration requires a common vision and a focus on the achievement of collective goals. Ideally, all companies involved need to adopt a business culture that supports the goals and puts food safety front and centre.
2. Access to the Necessary Resources
Sufficient resources such as access to technology management and product management need to be available to companies throughout the food supply chain; all companies need to develop collaborative processes that support product traceability and food safety initiatives.
3. Strong Communications Strategies
Collaboration itself is dependent upon business and communication strategies that enable the interaction between people and affect food safety processes. However, communication strategies are much more difficult to implement when supply chain partners are involved, and these should primarily address communication barriers, such as shared logistics.
The overall objective of supply chain integration is to assure consumers that measures are being taken to guarantee food safety. Success in this area currently relies heavily on the oversight by the food industry and regulatory authorities of individual countries. It is imperative that priority be given to embedding a food safety culture to strengthen food safety processes and shift the focus from regulatory enforcement to business compliance.
Integrating Information Technology
The integration of information technology (IT) can assist supply chain partners, from producers to manufacturers considerably. In particular, companies would benefit if the departments involved could contribute a food safety knowledge-based system that includes:
a testing management system
a food safety information publicity system, and
mobile application technology
This would integrate knowledge across food networks and provide a solution to stakeholders that would enable communication throughout the food supply chain while engaging partner companies. Eventually, it could also create a collaborative process where food safety risks could be easily discussed and resolved.
Ultimately, a comprehensive integration strategy can improve knowledge and decision-making activities within and across partner companies. However, businesses need to be dedicated to implementing the kind of integrative programs that will ultimately benefit companies bottom line while reducing risk to stakeholders.
---
About the Author
J. Marcelo Gomez is the CEO of Ensynk and Associates, a firm that provides operations and sustainable supply chain, research, and innovation advisory services to SMEs around the globe. He teaches supply chain management courses and actively researches sustainability and integration of the food industry.
By Dr. Darin S. Detwiler, D.LP.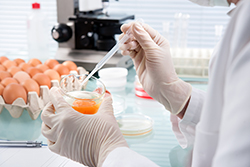 The FDA's initial implementation phase of FSMA includes a strong dependency on state and county agencies to help build an Integrated Food Safety System. While the investigation and reporting of foodborne illnesses by state and county health departments are critical in the prevention of foodborne disease in the U.S., one of many concerns is that not all states and counties are ready, or have the capacity to carry out the level of food safety regulatory enforcement and inspection specified by the Act.
Key officials at the FDA describe capacity as a complex characteristic that relates to an agency's ability to perform its duties and be able to pivot and respond to crises as they arise. The FDA has voiced concern about whether individual states have enough resources, technical staff, lab capacity, and institutional infrastructure to do the work related to the implementation of FSMA. One of the concerns is that resources and staff will have to be diverted from their intended uses, resulting in, for example, decreased restaurant or retail inspections.
Unfortunately, the states' capacity, in this concern, is nearly impossible to measure.
Another concern is that it will be tough to develop a truly integrated system because states often vary in the amount of time between a trigger event, the detection of an outbreak, the identification of the source, and the official end of the outbreak. A true integrated system is only as strong as its weakest member and, unfortunately, the states' capacity, in this concern, is nearly impossible to measure.
In its 2015 report, "All Over the Map: A 10-year review of state outbreak reporting," the Center for Science in the Public Interest (CSPI) ranked each state on their reporting of outbreaks between 2003-2012 and found that 66% earned a "D" or "F" rating. CSPI's 2015 report also identified the number of outbreaks reported to the CDC and solved within each state. Their alarming finding was that only seven states solved 50% or more of their reported, non-multi-state outbreaks on their own.
The states that are considered to be leaders in food safety are those that have strong surveillance programs, can quickly get on top of food illnesses when they occur, and can usually find the source of an outbreak quickly. The FDA has identified the states of Washington, California, Florida, Minnesota, North Carolina, and Georgia as having the strongest food safety programs in the country.
A state with ideal capacity has adequate and appropriate equipment and resources, as well as funding to hire the appropriate technical staff. However, there have been nearly 2,000 layoffs in labs and agencies across the country since 2008, which affects the number of restaurant inspectors, laboratory capacity, and surveillance systems available.
With the passing of FSMA, the FDA has expressed concerns over the inconsistencies among the states' regulations. The legislation appears to be Congress's way of acknowledging that there is a need for strengthening regulations across state infrastructure including tribal and territorial governments. However, concern within the FDA still exists over conflicts of interest with various different departments, where one department—like agriculture—is focused on regulatory insight while another—such as the health department—puts priority focus on public safety.
In my work consulting with food companies, a recent concern over these new regulations is the lack of guidance from state agencies. Companies with facilities in multiple states express a great deal of uncertainty as to how this will affect them, and when. Even companies with excellent track records for food safety are concerned, as they fear that they will be used as "test cases" for new inspectors and new inspection protocols.
This all leaves consumers highly dependent on their state's capacity. The solution is for each state to focus on building their agency capacity to handle the new responsibilities of inspection and enforcement related to FSMA. And this needs to be done quickly. In the meantime, the food industry is left to pick up the pace of FSMA implementation and, especially for firms with facilities in multiple states, the new political food landscape will include many challenges.
---
About the Author
Dr. Darin Detwiler, Founder and President of Detwiler Consulting Group, LLC, is the Director of Regulatory Affairs of Food and Food Industry and Professor of Food Policy at Northeastern University in Boston, MA. In addition to serving as the Chief Regulatory Officer of the International Food Authenticity Assurance Organization, Dr. Detwiler serves on numerous committees and advisory panels related to food science, nutrition, fraud, and policy. He is a sought-after speaker on key issues in food policy at corporate and regulatory training events, as well as national and international events. Dr. Detwiler holds a Doctorate in Law and Policy.